Thrilled to be included in the central London preview for the Creating Balance Project this week -as part of the London Design Festival & The Icon Design Trail.
Thursday 12th September 2013 17.00 – 21.00 Speakeasy Espresso & Brew Bar, 3 Lowndes Court , Carnaby Street, London, W1F 7HD
Talk / Seminar 1.30pm – 3pm  V&A Museum – 19th September 2013, Sackler Centre, Cromwell Road, SW7 2RL Seminar Room1, www.vam.ac.uk
Launch night – From 5pm Creating Balance participant Russell Squires will be taking photographs outside Speakeasy with a giant Anglepoise – capturing people during Carnaby GQ Magazine Style night and visitors to the launch. Numbers are expected to be high due to the style night being on the same night as the launch. Details here
– During the exhibition there will be a special 'Creating Balance' coffee, Eristoff Vodka and Vodka Coffee, Irving Brewery Beers, Brighton Blonde Lager with 'Creating Balance' branded labels and Joe and Sephs Popcorn.
– All the 10 videos will also be displayed and of course the final 10 photographs.
– Custom lights from Paul and Tristan, I Love Dust, FarkFk, My Dog and Russell Squires will also be on display.
– Carnaby Street media crew will be filming and documenting the project
Lead Project Organiser ~ Claire Sambrook, University of Portsmouth Lead Partners ~ Simon Terry, Anglepoise®, Paul Gonella & Tristan Savage from Strong Island
Exhibition continues until 25th September 2013  PR: claire.sambrook@port.ac.uk
www.creatingbalanceproject.co.uk  #creatingbalance
Update: great party, thanks to the organisers and everyone who made it along! A photo by Russell Squires…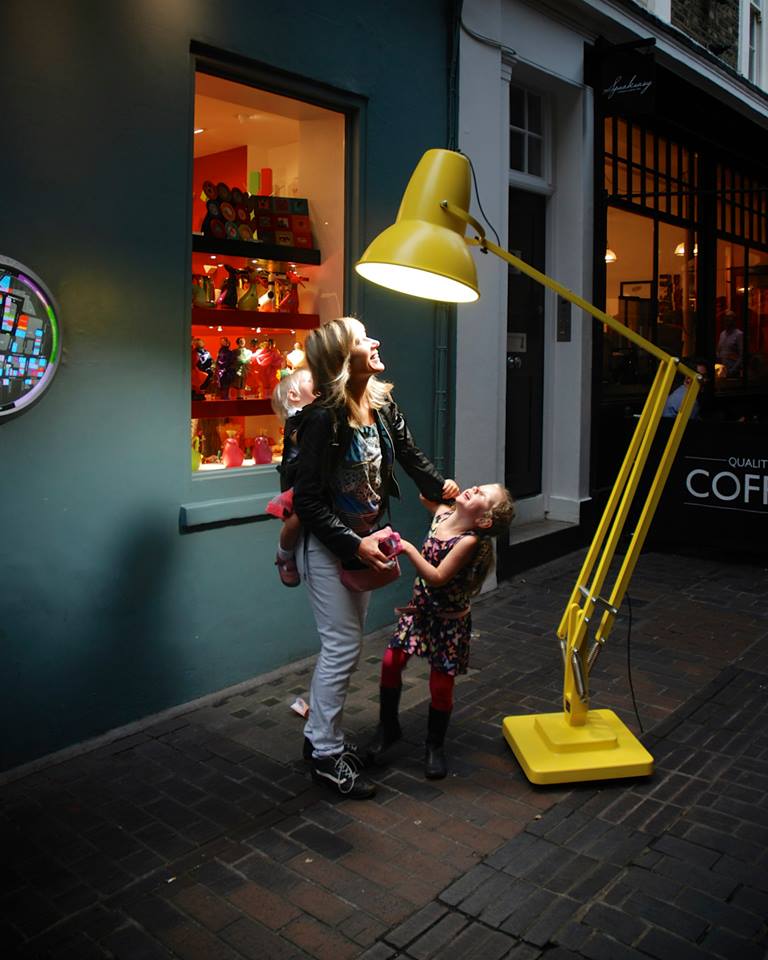 and another one here.
And some more pics…